YUNEEC Typhoon H Plus
Type

Hexacopter

Class

For video recording; Travelling and outdoors

Camera

Suspension camera, 3-axis gimbal, replacable, 20 Megapixel

Control

Remote control device

Flight time

Up to 28 minutes
EVERYTHING AT A GLANCE:
5 Automated Flight Modes
Ultra Portable
GPS to track your movement
Indoor Position System can hold its position both indoors and outdoors
WiFi for sharing via your favorite social media
Auto Return to Home & Land
Includes ST16S Smart Controller, 1-inch sensor camera, Intel RealSense Technology, Travel Backpack, (2) Flight Batteries, (10) Propellers, and Charging Accessories
Full description
THE POWER OF PRECISION
Meet the next generation of Typhoon H – a hexacopter even more powerful than before and with an all new flight controller, based on PX4.
THE PRECISION OF ONE INCH
Creatives will benefit from the C23 one-inch sensor camera. Capable of high resolution 20 megapixel stills and 4K video at 60fps, the C23 camera allows users to capture imagery in captivating detail.  Boasting an improved low-light performance from previous models, the upgraded camera features larger aperture optics and an extended ISO range. The sensor provides exceptional dynamic range and improved signal-to-noise ratio. The camera is integrated with a 3-axis gimbal capable of continuous rotation for 360° image capture.
THE POWER OF SIX
Six rotors allow unparalleled safety and stability in the aircraft. The design allows you to reliably capture ultra-stable footage even in windy conditions. The Typhoon H Plus is one of the quietest drones in its class, with a 40% reduction in noise from previous models. In the event of motor failure, the six rotor design enables the Typhoon H Plus to remain in flight with only five motors  and land safely.
ST16S CONTROLLER
The ST16S Ground Station is an integrated transmitter, receiver and Android platform that gives you full control over Typhoon H Plus, allowing you to easily program autonomous flight and capture stunning photos and videos. The large 7-inch integrated screen displays real-time footage of your flight, eliminating the need for an external device. Adjust manual camera settings, access flight telemetry and browse the internet all from the smart controller.
AUTOMATED FLIGHT MODES
Follow Me/Watch Me: Follow Me ensures Typhoon H Plus moves along with you. Watch Me tells Typhoon H to follow you while always pointing the camera at you wherever you go.
Orbit Me: Typhoon H Plus flies a circular path around you, keeping the camera trained on you the whole time.
Point of Interest: Select a subject and Typhoon H Plus  will orbit that subject autonomously.
Journey: Typhoon H Plus will go up and out, as far as 150ft, and capture the perfect aerial selfie.
Curve Cable Cam: Easily program an invisible route for Typhoon H Plus to fly along. Typhoon H Plus will fly between pre-set coordinates while independently controlling camera position.
Return to Home: Simply switch to Home Mode and Typhoon H Plus will return and land within 26 feet (8 meters) of you.
SCOPE OF DELIVERY
Typhoon H Plus Hexacopter, C23 camera, ST16S remote control, 2x battery, charger, neck strap and sun shield for ST16S, SD card and other accessories.
For video recording; Travelling and outdoors
Suspension camera, 3-axis gimbal, replacable, 20 Megapixel
Video recording resolution
Store
Shipment
Region
Product
Price
To store

Yuneec Official Store


Warning: Invalid argument supplied for foreach() in /var/www/fastuser/data/www/droneadvisor.tech/wp-content/themes/drones/single.php on line 176

Worldwide

YUNEEC Typhoon H Plus

$1,899.99

Visit Store Buy Online

Best Buy

UPS

FedEx

Fast delivery

Tracking service

Courier

USA, Canada, Mexico

YUNEEC Typhoon H Plus

Currently unavailable

Visit Store Buy Online

Fnac

Fast delivery

Tracking service

Europe

YUNEEC Typhoon H Plus

Currently unavailable

Visit Store Buy Online

Aliexpress

Tracking service

All world

YUNEEC Typhoon H Plus

$1,794.45

Visit Store Buy Online
DRONES LATEST NEWS
LATEST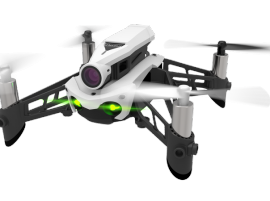 Parrot plans to stop selling Mambo and Swing drones
Parrot discontinued the Parrot Mambo Fly, Parrot Flypad, and Parrot Swing. According to Parrot, the company is exiting the toy and mini-drone industry, shifting its focus to prosumer and commercial drones.
Drone company Parrot, maker of the Anafi 4K folding drone, is reportedly leaving the mini-drone market. This week, Wirecutter confirmed that ...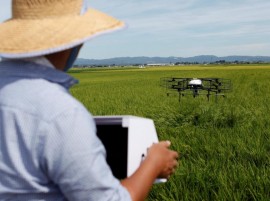 Drones offer high-tech help to Japan's aging farmers
The next generation farmhand in Japan's aging rural heartland may be a drone.
Nileworks Inc.'s automated drone flies over rice plants, spraying pesticide while diagnosing growth of individual rice stalks, during a demonstration in Tome, Miyagi prefecture Japan August 20, 2018.
For several months, developers and farmers in northeast Japan ...
Show more