Holy Stone HS700D
Class

Travelling and outdoors; For video recording

Type

Quadcopter

Camera

4K FHD 90°Adjustable Camera with 5G Transmission

Control

Remote Controller

Video recording resolution

3840*2160P 4K
KEY FEATURES
● 4K FHD 90°Adjustable Camera with 5G Transmission: The upgraded camera (3840*2160P stored in TF card) with 110°FOV (field of view) lens gives a panoramic view for recording your unforgettable moment. 5G transmission ensures fast and high-quality FPV real time video from 1640-2600FT away- ideals for selfie. Edit and share your new creations to social media with your drone app directly.
● GPS Assisted Flight: With GPS location, the drone can hover stably and automatically return to Home precisely when its battery is low or the signal is lost. Shot with ease when the drone can follow you or fly in a circle along the path you set.
● 22 Mins Max Flight Time: The High-capacity 2800mAh intelligent battery yields up to 22mins flight time. It also has low-power alert. You can immerse yourself in a substantial flight.
● Brushless Motor: It is so quiet but very powerful when running. Working life is much longer than brushed motors. Maintenance-free, which makes your flight more enjoyable. The upgraded quick-release propellers run with higher efficiency.
● Simple Control: Quick launch by pressing one key; quick-Release propellers can be set up with no screws; stable flight while keeping its altitude locked; easy direction control with headless mode. You can focus on camera control and more complex shots. The 2.4ghz on the package means the remote controller frequency, the WIFI frequency of the item is 5ghz. Please read the Instruction Manual before operation. Most of the concerns can be settled down.
Buying options: Holy Stone HS700D with 4K Camera ($229.99); Holy Stone HS700D with 2K Camera ($199.99)
Full description
Sources:
https://www.holystone.com/en/Drones/Premium/HolyStoneHS700D.html
www.amazon.com/gp/product/B07B73WM7S/ref=as_li_tl?ie=UTF8&camp=1789&creative=9325&creativeASIN=B07B73WM7S&linkCode=as2&tag=hs0cd-20&linkId=baf5202d3550bde2a2907b33a368a3b9
Travelling and outdoors; For video recording
4K FHD 90°Adjustable Camera with 5G Transmission
Video recording resolution
Altitude Hold Mode; Automatic Landing Technology; Automatic Precision Landing; FPV; Follow Me Technology; GPS; Position Hold Mode; Return to Home Technology; SD card support;
1*Drone (with Manual);
1*Transmitter (with Phone Holder);
1*Drone Battery/USB Charging Cable/ Dual Balance Charger;
8*Propellers (with Propellers Spanner);
2*Landing Gear;
1*Screwdriver (Transmitter is underneath the package)
DRONES LATEST NEWS
LATEST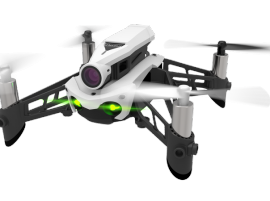 Parrot plans to stop selling Mambo and Swing drones
Parrot discontinued the Parrot Mambo Fly, Parrot Flypad, and Parrot Swing. According to Parrot, the company is exiting the toy and mini-drone industry, shifting its focus to prosumer and commercial drones.
Drone company Parrot, maker of the Anafi 4K folding drone, is reportedly leaving the mini-drone market. This week, Wirecutter confirmed that ...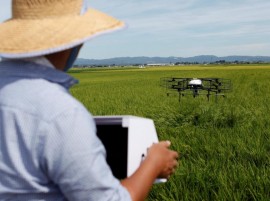 Drones offer high-tech help to Japan's aging farmers
The next generation farmhand in Japan's aging rural heartland may be a drone.
Nileworks Inc.'s automated drone flies over rice plants, spraying pesticide while diagnosing growth of individual rice stalks, during a demonstration in Tome, Miyagi prefecture Japan August 20, 2018.
For several months, developers and farmers in northeast Japan ...
Show more