Delair UX11 Ag
Class

Professional; Industrial applications

Type

Fixed wing

Camera

Micasense RedEdge MX sensor - fully integrated; Sensor type: Global shutter, distortion free

Control

Remote Controller

Flight time

Up to 52 minutes
KEY DIFFERENTIATORS
● Designed for best grade spectral data quality and precisely geolocalized plant data. Fully integrated true multispectral camera for bird view, biomass and chlorophyll insights in one flight. With optional PPKactivation for surveygrade results.
● BVLOS-ready communications – optional radio link or mobile connectivity via a 3G network (4G-ready) for unlimited range.
● Bird Take-Off and Landing – BTOL – precise takeoffs and landings – high-angle (30 degrees) for restricted areas, low-speed landing using distance measurement technology.
● Easy-to-use Android mission planning and monitoring app – pre-flight checklist, no-fly zones, modern user interface, in-flight data review.
Buying options: STARTER AG $18,395, ADVANCED AG $20,395, EXPERT AG $27,995
Full description
Source: https://delair.aero/delair-commercial-drones/plant-mapping-drone-delair-ux11-ag/
Professional; Industrial applications
Micasense RedEdge MX sensor - fully integrated; Sensor type: Global shutter, distortion free
3G/4G: Unlimited (within network coverage)
Delair Link (2.4 GHz radio): FCC up to 10 km (6.2 mi), CE up to 5 km (3.1 mi)
3D Mapping and Model Generation; Altitude Hold Mode; Automatic Landing Technology; Flight Planning Technology; GPS
Delair Link communication module
Lightweight transport case
Delair Flight Deck – Mission planning Android App
Delair After Flight – Post-flight data management and PPK software
3G/4G connectivity (2 Year subscription)
1 charger and 2 batteries
Accessories and spare parts: pitot tubes (2), belly plate (1), connecting rods (2), propellers (3 pairs), propellers screwdriver (1)
Calibrated reflectance panel
| Store | | Shipment | Region | Product | Price | To store |
| --- | --- | --- | --- | --- | --- | --- |
| | Delair UX11 Ag | Warning: Invalid argument supplied for foreach() in /var/www/fastuser/data/www/droneadvisor.tech/wp-content/themes/drones/single.php on line 176 | | Delair UX11 Ag | $18,395-27,995 | Visit Store Buy Online |
DRONES LATEST NEWS
LATEST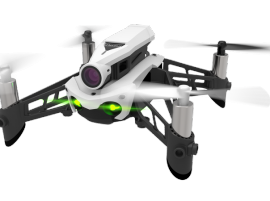 Parrot plans to stop selling Mambo and Swing drones
Parrot discontinued the Parrot Mambo Fly, Parrot Flypad, and Parrot Swing. According to Parrot, the company is exiting the toy and mini-drone industry, shifting its focus to prosumer and commercial drones.
Drone company Parrot, maker of the Anafi 4K folding drone, is reportedly leaving the mini-drone market. This week, Wirecutter confirmed that ...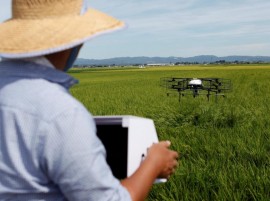 Drones offer high-tech help to Japan's aging farmers
The next generation farmhand in Japan's aging rural heartland may be a drone.
Nileworks Inc.'s automated drone flies over rice plants, spraying pesticide while diagnosing growth of individual rice stalks, during a demonstration in Tome, Miyagi prefecture Japan August 20, 2018.
For several months, developers and farmers in northeast Japan ...
Show more