FLIR SkyRanger™ R70
Class

Military

Type

Quadcopter

Camera

HDZoom 30, EO/IR MK-II, Forward EO/IR ; Gimbal

Control

Remote Controller

Video recording resolution

HDZoom 30: 1080p60 H.264 HD recorded; EO/IR MK-II: 640 x 512 / 8.33 FPS H.264 recorded; Forward EO/IR: 1920 x 1080 / 160 x 120
FLIR SkyRanger™ R70 Key Features

● RESILIENT AND OPERATOR-PROVEN
R70's carbon fiber and magnesium airframe is tested to IP-54/MIL-810G. Operating up to 15,000' MSL and withstanding sustained winds up to 65 kph.
● AN OPEN ARCHITECTURE
The R70's open architecture, including the Payload Development Kit (PDK) supporting payloads up to 3.5kg, allows end-users and integrators to expand the capability set of their aircraft.
● AUTONOMOUS AND INTELLIGENT
Advanced edge-of-network processing, enabling object detection and classification, semi-autonomous flight, and the ability to thrive in GPS- or comms-denied environments.
Full description
Source: https://www.flir.com/products/skyranger-r70/
HDZoom 30, EO/IR MK-II, Forward EO/IR ; Gimbal
Video recording resolution
HDZoom 30: 1080p60 H.264 HD recorded; EO/IR MK-II: 640 x 512 / 8.33 FPS H.264 recorded; Forward EO/IR: 1920 x 1080 / 160 x 120
50 minutes with high-endurance propulsion system; Over 40 minutes with standard propulsion system
Up to 8km (5 miles) with standard base station
Aircraft 4.5kg (9.9lbs) – Airframe, arms, legs, 4 batteries, no payload; Standard pack 8.5kg (18.7lbs) – Aircraft, Base Station, HDZoom 30
80cm (31.5in) from motor mount to motor mount
3D Mapping and Model Generation; Altitude Hold Mode; Automatic Landing Technology; Flight Planning Technology; Gimbal; GPS;
| Store | | Shipment | Region | Product | Price | To store |
| --- | --- | --- | --- | --- | --- | --- |
| | FLIR SkyRanger™ R70 | Warning: Invalid argument supplied for foreach() in /var/www/fastuser/data/www/droneadvisor.tech/wp-content/themes/drones/single.php on line 176 | | FLIR SkyRanger™ R70 | For More Information contact surveillance_sales@flir.com | Visit Store Buy Online |
DRONES LATEST NEWS
LATEST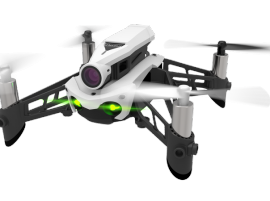 Parrot plans to stop selling Mambo and Swing drones
Parrot discontinued the Parrot Mambo Fly, Parrot Flypad, and Parrot Swing. According to Parrot, the company is exiting the toy and mini-drone industry, shifting its focus to prosumer and commercial drones.
Drone company Parrot, maker of the Anafi 4K folding drone, is reportedly leaving the mini-drone market. This week, Wirecutter confirmed that ...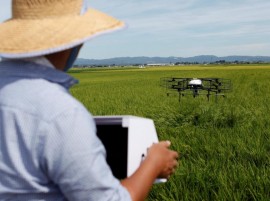 Drones offer high-tech help to Japan's aging farmers
The next generation farmhand in Japan's aging rural heartland may be a drone.
Nileworks Inc.'s automated drone flies over rice plants, spraying pesticide while diagnosing growth of individual rice stalks, during a demonstration in Tome, Miyagi prefecture Japan August 20, 2018.
For several months, developers and farmers in northeast Japan ...
Show more