Yuneec Typhoon H3
Class

Professional; For video recording

Type

Hexacopter

Camera

1 Inch CMOS 20 Megapixel; Gimbal; FPV

Control

Remote Controller

Video recording resolution

4096x2160 (H.264:24/25/30/48/50/6 0fps);(H.265: 24/30fps)
3840x2160 (H.264: 24/25/30/48/50/60fps); (H.265: 24/30fps)
2720x1530 (24/25/30/48/50/60fps)
1920x1080 (24/25/30/48/50/60/120fps)
1280x720 (24/25/30/48/50/60/120fps
YUNEEC TYPHOON H3 KEY FEATURES
● Developed in cooperation with Leica Camera AG (co-engineered with LEICA)
● 1" CMOS sensor, 20 MP, up to 4K @ 60 FPS, up to 100Mbit
● Integrated 3-axis gimbal with unrestricted 360° view
● Leica optimized and calibrated image modes (AWB, color reproduction, sharpening, de-noising, etc.)
● Leica calibrated DNG with corresponding profiles
● Lossless digital zoom
● 10-bit YLog video mode based on Leica specifications
● Semi-automatic ISO/shutter & 1/3 step setting of EV/ISO/shutter
● Wide Dynamic Range (WDR)
● Auto Exposure Bracketing (AEB)
● Short JPEG intervals for hyperlapse videos
● User-defined picture mode & sharpness settings
● Professional histogram
● Panorama shots
Full description
Typhoon H3 co-engineered with Leica
UNLIMITED PERSPECTIVES AND NEW, CREATIVE POSSIBILITIES
With the Typhoon H3 and the ION L1 Pro camera developed in partnership with Leica, Yuneec, and Leica Camera AG bring the best of their respective worlds together to bring Leica photography to the skies. The H3 has been specially developed for photographers and videographers who want to rediscover the world from above in a new look.
Thanks to the use of high-quality materials and the implementation of a wide range of flight functions in combination with a 1" CMOS camera sensor, it offers you a sophisticated and perfectly coordinated overall system for you to realize your photographic ambitions. The safe and reliable hexacopter design featuring 6 rotors remains stable in the air – even when it's windy outside. Furthermore, with the aid of the stabilized 3-axis gimbal, you can take perfectly stabilized and sharp 20 MP photos and up to 4K videos at 60 frames per second. 
Sources:
https://store.yuneec.com/typhoon-h3.html
https://shop.yuneec.com/eu/camera-drones/typhoon-h3/typhoon-h3-co-engineered-with-leica/
Professional; For video recording
1 Inch CMOS 20 Megapixel; Gimbal; FPV
Video recording resolution
4096x2160 (H.264:24/25/30/48/50/6 0fps);(H.265: 24/30fps)
3840x2160 (H.264: 24/25/30/48/50/60fps); (H.265: 24/30fps)
2720x1530 (24/25/30/48/50/60fps)
1920x1080 (24/25/30/48/50/60/120fps)
1280x720 (24/25/30/48/50/60/120fps
16 GB MicroSD Card (included)
2000g (Take Off Weight including Camera)
Altitude Hold Mode; Automatic Landing Technology; Automatic Precision Landing; FPV; Follow Me Technology; GPS; Gimbal; Position Hold Mode; Return to Home Technology; SD card support
Typhoon H3 Hexacopter
ION L1 Pro camera co-engineered with Leica
ST16S remote control
2 batteries
Charger
Neck strap for ST16S
Optional patch antenna
SD card
USB and power cable
Store
Shipment
Region
Product
Price
To store

Yuneec EU Official Store

Fast delivery

EU, EEA, UK

Yuneec Typhoon H3

€2,399.00

Visit Store Buy Online

Yuneec Official Store


Warning: Invalid argument supplied for foreach() in /var/www/fastuser/data/www/droneadvisor.tech/wp-content/themes/drones/single.php on line 176

Worldwide

Yuneec Typhoon H3

$2,349.99

Visit Store Buy Online

Amazon

Fast delivery

Tracking service

Worldwide

Yuneec Typhoon H3

$2,425.99

Visit Store Buy Online
DRONES LATEST NEWS
LATEST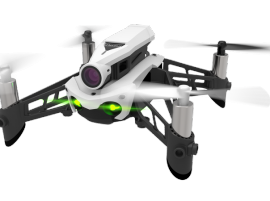 Parrot plans to stop selling Mambo and Swing drones
Parrot discontinued the Parrot Mambo Fly, Parrot Flypad, and Parrot Swing. According to Parrot, the company is exiting the toy and mini-drone industry, shifting its focus to prosumer and commercial drones.
Drone company Parrot, maker of the Anafi 4K folding drone, is reportedly leaving the mini-drone market. This week, Wirecutter confirmed that ...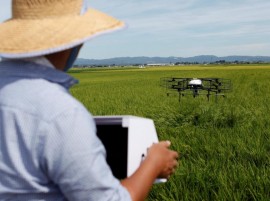 Drones offer high-tech help to Japan's aging farmers
The next generation farmhand in Japan's aging rural heartland may be a drone.
Nileworks Inc.'s automated drone flies over rice plants, spraying pesticide while diagnosing growth of individual rice stalks, during a demonstration in Tome, Miyagi prefecture Japan August 20, 2018.
For several months, developers and farmers in northeast Japan ...
Show more