Holy Stone HS270
Class

Travelling and outdoors; For video recording

Type

Quadcopter

Camera

2.7K Full HD Camera; FPV; Gimbal

Control

Remote Controller

Video recording resolution

HD2976×1680P
KEY FEATURES
● 2.7K Camera & 5GHz Image Transmission: HD camera catches incredible clarity in the photos (3840*2160); 5GHz transmission ensures beautiful scenes are sent back to the phone, frequent and clear; 90°adjustable angle enables broader views. You may also share it on social media from Holy Stone App page directly and easily. 2.7K saved on App.
● GPS Auto Return & Follow Me: Equipped with GPS positioning, the drone can automatically follow the pilots. When it is losing signal or power, or you press one key return, it will and fly back to take-off point automatically. Beside, you will have a easy start with functions like altitude hold, headless mode. Get worry free flight and have better shots!
● Easy to Use Custom Flight: The drone can do auto-hovering. Design a flight path by tapping several points or make it fly in circle with camera always against the same point by setting a point on App screen, which help you dedicated yourself on more creative and amazing photography. It can fly to where you are unable to reach.
● Unlock More Play Ways with Endless Fun: It's quite wind-resistant for outdoor fights. Lasts 18 Mins, FPV transmission range up to 1300 Ft, control range up to 1968 Ft. The intelligent battery with LED lights displaying remaining power can work for 18 minutes. You may take it outdoor for fishing, hiking, etc. (Unfolded:16.5*15.4*3.5in / Folded: 7.68*4.10*3.5in Bigger than other similar drones!)
Full description
Sources:
https://www.holystone.com/en/Drones/Premium/HS270GPS4KFPVDrone.html
www.amazon.com/Holy-Stone-Portable-Quadcopter-Beginners/dp/B07RGQ8C25
Travelling and outdoors; For video recording
2.7K Full HD Camera; FPV; Gimbal
Video recording resolution
195*104*80mm(Folded)
428*295*30mm(Unfolded)
Altitude Hold Mode; Automatic Landing Technology; Automatic Precision Landing; FPV; Follow Me Technology; GPS; Gimbal; Position Hold Mode; Return to Home Technology; SD card support
1*Drone and Transmitter;
1*Drone Batteries;
4*Extra Propellers;
4*Spare Screw;
1*USB Charging Cable;
1*Screwdriver;
1*Instructions for Use
Store
Shipment
Region
Product
Price
To store

Amazon

Fast delivery

Tracking service

Worldwide

Holy Stone HS270

$159.99

Visit Store Buy Online

Aliexpress

Tracking service

All world

Holy Stone HS270

$191.99 - 201.59

Visit Store Buy Online

Walmart

Fast delivery

United States

Holy Stone HS270

$139.99

Visit Store Buy Online
DRONES LATEST NEWS
LATEST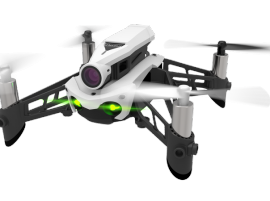 Parrot plans to stop selling Mambo and Swing drones
Parrot discontinued the Parrot Mambo Fly, Parrot Flypad, and Parrot Swing. According to Parrot, the company is exiting the toy and mini-drone industry, shifting its focus to prosumer and commercial drones.
Drone company Parrot, maker of the Anafi 4K folding drone, is reportedly leaving the mini-drone market. This week, Wirecutter confirmed that ...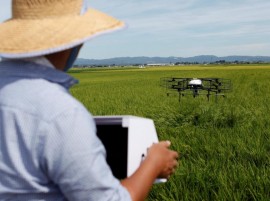 Drones offer high-tech help to Japan's aging farmers
The next generation farmhand in Japan's aging rural heartland may be a drone.
Nileworks Inc.'s automated drone flies over rice plants, spraying pesticide while diagnosing growth of individual rice stalks, during a demonstration in Tome, Miyagi prefecture Japan August 20, 2018.
For several months, developers and farmers in northeast Japan ...
Show more