FLIR ION M440
Class

Military

Type

Quadcopter

Camera

12.0 MP EO Sensor with 3.37mm 82° FOV Lens; IR Sensor 320 x 256 px FLIR BOSON 320 with 6.3mm 34° FOV lens; EO Sensor Zoom; 4x optical, 10x digital

Control

Remote Controller

Flight time

35 min (MSL: 100 ft, Ambient Temp: 4.5-37.7˚ C)
KEY FEATURES
● Built For Short Range Indoor and Outdoor Reconnaissance Operations
● Approved For Government Acquisition By The Defence Administration Unit
● Dual Visual Spectrum and Thermal Imaging
● Advanced Obstacle Avoidance
● Made In The USA
Full description
FLIR ION M440 Tactical Drone
Built for reconnaissance, target tracking, and situational awareness, the FLIR ION M440 Tactical Drone was designed with military personnel and public safety workers in mind. This compact drone operates indoors and out, in no light environments, goes from stowed to in the air in a minute, and operates in GPS denied environments. FLIR's ION M440 features three imaging systems and a laser range finder so that you can have the best situational awareness available.
Sources:
https://www.dslrpros.com/flir-ion-m440-tactical-drone.html
https://www.flir.com/products/ion-m440/
12.0 MP EO Sensor with 3.37mm 82° FOV Lens; IR Sensor 320 x 256 px FLIR BOSON 320 with 6.3mm 34° FOV lens; EO Sensor Zoom; 4x optical, 10x digital
35 min (MSL: 100 ft, Ambient Temp: 4.5-37.7˚ C)
Dimensions – Folded 11.1" x 5.7" x 4.9" (28.2cm x 14.5cm x 12.4cm)
Dimensions – Unfolded 22.5" x 22" x 4.9" (56.4cm x 56cm x 12.4cm)
Altitude Hold Mode; FPV; Folding Design; Gimbal; GPS; Position Hold Mode
1x Air Vehicle
1x Aircraft Battery
1x Battery Charger
1x Clam Shell Case
1x Pelican Case
1x Field Repair Kit
1x Hand Controller
2x Remote Controller Battery
1x Samsung Galaxy S9 Standard or Tactical Edition
| Store | | Shipment | Region | Product | Price | To store |
| --- | --- | --- | --- | --- | --- | --- |
| | FLIR ION M440 | | | FLIR ION M440 | $15,499.00 | Visit Store Buy Online |
| | FLIR ION M440 | | | FLIR ION M440 | For More Information contact surveillance_sales@flir.com | Visit Store Buy Online |
DRONES LATEST NEWS
LATEST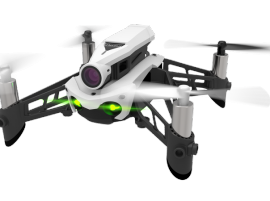 Parrot plans to stop selling Mambo and Swing drones
Parrot discontinued the Parrot Mambo Fly, Parrot Flypad, and Parrot Swing. According to Parrot, the company is exiting the toy and mini-drone industry, shifting its focus to prosumer and commercial drones.
Drone company Parrot, maker of the Anafi 4K folding drone, is reportedly leaving the mini-drone market. This week, Wirecutter confirmed that ...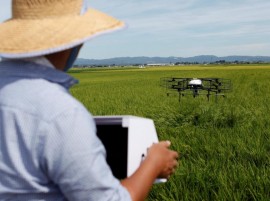 Drones offer high-tech help to Japan's aging farmers
The next generation farmhand in Japan's aging rural heartland may be a drone.
Nileworks Inc.'s automated drone flies over rice plants, spraying pesticide while diagnosing growth of individual rice stalks, during a demonstration in Tome, Miyagi prefecture Japan August 20, 2018.
For several months, developers and farmers in northeast Japan ...
Show more