Flyability Elios 2
Class

Professional; Industrial applications

Type

Quadcopter

Camera

Main camera: 1/2.3" CMOS Effective Pixels: 12.3 M Sensitivity: Optimized for low light performance
Thermal camera: Lepton 3.5 FLIR

Control

Remote Controller

Video recording resolution

4k Ultra HD: 3840 x 2160 at 30 fps
FHD: 1920 x 1080 at 30 fps
Elios 2 Key Features

● Collision resilience: Reliable operations in any situation.
● Confined space accessibility: Fly where no other drone can
● Robust transmission: Inspect beyond the line of sight.
Full description
Source: https://www.flyability.com/elios-2
Professional; Industrial applications
Main camera: 1/2.3" CMOS Effective Pixels: 12.3 M Sensitivity: Optimized for low light performance
Thermal camera: Lepton 3.5 FLIR
Video recording resolution
4k Ultra HD: 3840 x 2160 at 30 fps
FHD: 1920 x 1080 at 30 fps
MicroSD card (onboard the aircraft) Max capacity: 128 GB Recommended model: Sandisk Extreme micro SDXC UHS-I V30
Up to 500 m in direct line of sight
5200 mAh 19 V LiPo 5S HV Smart Battery
Take-off weight: < 1450 g ; < 3,2 lbs Includes battery, payload & protection
Fits in a < 400 mm sphere; 15.75 in
3D Mapping and Model Generation; Altitude Hold Mode; Automatic Landing Technology; Automatic Precision Landing; FPV; Gimbal; GPS; Position Hold Mode; SD card support; Return to Home Technology
Elios 2 Kit:
1 x Elios 2 UAV
1 x 2.4 GHz digital RC and video receiver
1 x Samsung android tablet
9 x Elios 2 batteries
4 x Battery chargers
1 x Transport case
1 x Toolbox with spare parts
2 x Micro SD cards
6 x Spare cage pentagons
5 x Pack of 4 propellers
1 x Pack of plugs and power cords adapted to your country
A motor replacement kit
24 months warranty
One day of introductory training
Support (phone, email, online)
| Store | | Shipment | Region | Product | Price | To store |
| --- | --- | --- | --- | --- | --- | --- |
| | Flyability Elios 2 | Warning: Invalid argument supplied for foreach() in /var/www/fastuser/data/www/droneadvisor.tech/wp-content/themes/drones/single.php on line 176 | | Flyability Elios 2 | 38 000 CHF | Visit Store Buy Online |
DRONES LATEST NEWS
LATEST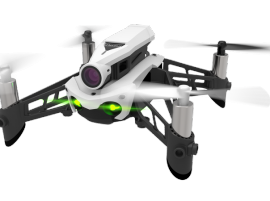 Parrot plans to stop selling Mambo and Swing drones
Parrot discontinued the Parrot Mambo Fly, Parrot Flypad, and Parrot Swing. According to Parrot, the company is exiting the toy and mini-drone industry, shifting its focus to prosumer and commercial drones.
Drone company Parrot, maker of the Anafi 4K folding drone, is reportedly leaving the mini-drone market. This week, Wirecutter confirmed that ...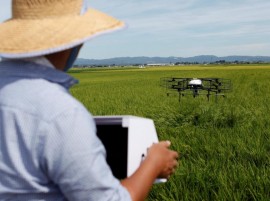 Drones offer high-tech help to Japan's aging farmers
The next generation farmhand in Japan's aging rural heartland may be a drone.
Nileworks Inc.'s automated drone flies over rice plants, spraying pesticide while diagnosing growth of individual rice stalks, during a demonstration in Tome, Miyagi prefecture Japan August 20, 2018.
For several months, developers and farmers in northeast Japan ...
Show more