Syma X5HW
Type

Quadcopter

Class

Travelling and outdoors

Camera

Built-in, 0.3 megapixel

Control

Remote device

Flight time

About 5-7 minutes
EVERYTHING AT A GLANCE:
Low-voltage protection
Over-current protection
Level calibration function
3D overturning function
With orange and green LED light
Pressure hovering height adjustment function
0.3 mega pixel camera
WiFi real-time transmission aerial photo-taking / video recording function
Fine tuning function
Fling-fly action
Headless mode
Left and right hand throttle mode switch
Turn left / right, forward / backward, up / down, left / right sideward flight
Full description
Real Time HD Image Transmission
With HD image transmission technique of the quadcopter, you can watch HD aerial photos in real time by using SYMA FPV. What you need to do is to download the APP SYMA FPV to your mobile devices and connect with the transmitter.
How to connect
Connect the model to its power source, the camera indicator light should turn green. Within 20 seconds, the red light will flash slowly and the camera will be waiting for a connection with a smartphone. At this time, enter the"Settings" option on your phone, and turn on WiFi. In the WiFi search list,look for a network called "FPV-WIFI- ****" and connect to it. Once connection has been established, exit the "Settings" option. Open the SYMA FPV App, click the "START" icon to enter the control interface. The phone's screen will display real-time images. A full bar in the WiFi signal icon indicates the strongest possible signal.
6 AXIS GYRO
Equipped with the latest 6-axis flight control systems and 3D lock, enhancing the operation force with longer flight time.
BAROMETER SET HEIGHT
After using the left joystick (Accelerator) to control the ascending / descending flight of the aircraft, free up the left joystick (Accelerator) and the aircraft will still hover at that height at which the joystick is freed.
Blade protector
With the high elastic protector,the functions of anti-drop and anti-collision are being enhanced from the wear of the blades.
A key for 360° rolling, perfect and marvellous performance will be found with continuous rolling.
Source: http://www.symatoys.com
Video recording resolution
127g (with battery, camera and prop guards)
Store
Shipment
Region
Product
Price
To store

Gearbest

Tracking service

Worldwide

Syma X5HW

38.38

Visit Store Buy Online

Banggood

Fast delivery

Tracking service

Courier

Worldwide

Syma X5HW

44.24

Visit Store Buy Online
DRONES LATEST NEWS
LATEST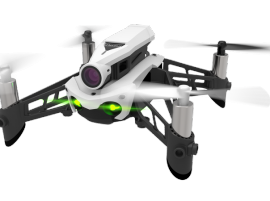 Parrot plans to stop selling Mambo and Swing drones
Parrot discontinued the Parrot Mambo Fly, Parrot Flypad, and Parrot Swing. According to Parrot, the company is exiting the toy and mini-drone industry, shifting its focus to prosumer and commercial drones.
Drone company Parrot, maker of the Anafi 4K folding drone, is reportedly leaving the mini-drone market. This week, Wirecutter confirmed that ...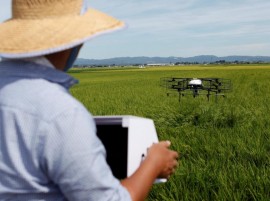 Drones offer high-tech help to Japan's aging farmers
The next generation farmhand in Japan's aging rural heartland may be a drone.
Nileworks Inc.'s automated drone flies over rice plants, spraying pesticide while diagnosing growth of individual rice stalks, during a demonstration in Tome, Miyagi prefecture Japan August 20, 2018.
For several months, developers and farmers in northeast Japan ...
Show more