JJRC X6
Class

Travelling and outdoors; For video recording

Type

Quadcopter

Camera

4K camera; Gimbal; FPV

Control

Remote Controller

Video recording resolution

Ultra HD 4K (3840x2160)
Main Features:
● GPS positioning for the advanced intelligent flight and safe return
● 4K 5G WiFi camera (3840*2160 25fps) stabilized by 2-axis brushless gimbal for smooth footage
● Point of Interest, Waypoint, Follow Me functions spice up each flying experience
● Altitude Hold ensures stable filming in all cases
● Safe and easy return-to-home with One Key Return, Smart RTH in case of low voltage / weak signal
● 2500mAh flight battery, up to 25min each time, fun on the go
Full description
JJRC X6 Features:
● Two-axis Self-stabilizing Gimbal: The drone automatically adjusts its camera angle to show the best possible shooting angle.
● 120° Wide-angle Lens: 4 K HD 3840*2160 High-Resolution Images
● External Camera Supported: Two versions of standard and aerial photography for your selection
● Micro USB Charging Cable: Charging the battery anytime anywhere
● Modular Battery: The modular battery has been designed for easy and quick replacement, creating a chance for you to conduct a long-haul flight
● Intelligent follow me mode: where you go, the drone follows and films after you.
● Intelligent Point of Interest: Just the flight altitude and the range, the drone will fly itself around the subject.
● Smooth-running Brushless Motor: Low interference, energy-saving, low noise, long life
● Waypoint Flying: Tap your desired waypoints(up to 30 waypoints ), on the flight map, and the drone will fly itself from waypoint to waypoint.
● One Key/Low Voltage/Control Loss Return To Home: If an emergency situation happens, the auto RTF function would automatically trigger, keep track of the drone and return it back safely.
● Altitude Hold For Anti-shake Shooting: Ensure the drone camera delivers high qualities by reducing blur from vibration in mid-flight.
● Out Dual Positioning Mode: The positioning mode feature allows the drone to locate its own position precisely. It can even locate your desired location at a ramp slope by calculating the ramp incline degree.
● Fly Free With Headless Mode: The headless mode allows you to control the drone's orientation with ease.
● Different Speed Modes to Switch Between: With high wind resistance capability, just feel to fly it on breezy days and switch the speed whenever you need.
● Special charger: prolonging battery life
● Bidirectional transmission function. Real-time transmission of dynamic data information such as voltage, flight height, distance, speed, etc. to the remote control LCD screen
Sources:
https://www.banggood.com/JJRC-X6-Upgrade-Aircus-5G-WIFI-FPV-Double-GPS-With-4K-Wide-Angle-Camera-Two-Axis-Self-Stabilizing-Gimbal-RC-Drone-Quadcopter-RTF-p-1472966.html?cur_warehouse=CN&rmmds=search&ID=6272797531930
https://www.jjrc.com/goodshow/x6-brushless-entry-leve-yuntab-photography-aerial-drone.html
Travelling and outdoors; For video recording
Video recording resolution
Support TF card (Max 32G, not included)
Altitude Hold Mode; Automatic Landing Technology; Automatic Precision Landing; FPV; Flight Planning Technology; Follow Me TechnologyMake; Gimbal; GPS; Position Hold Mode; Position Hold Mode; SD card support
1 x RC Quadcopter
1 x Transmitter
1 x 7.6V 3000mAh Lipo Battery
1 x USB Charging Cable
1 x Charger
2 x Propeller
1 x Screwdriver
1 x User Manual
1 x Phone Holder
Store
Shipment
Region
Product
Price
To store

Banggood

Fast delivery

Tracking service

Courier

Worldwide

JJRC X6

$178.99

Visit Store Buy Online

Gearbest

Tracking service

Worldwide

JJRC X6

$195.99

Visit Store Buy Online
DRONES LATEST NEWS
LATEST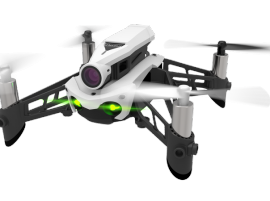 Parrot plans to stop selling Mambo and Swing drones
Parrot discontinued the Parrot Mambo Fly, Parrot Flypad, and Parrot Swing. According to Parrot, the company is exiting the toy and mini-drone industry, shifting its focus to prosumer and commercial drones.
Drone company Parrot, maker of the Anafi 4K folding drone, is reportedly leaving the mini-drone market. This week, Wirecutter confirmed that ...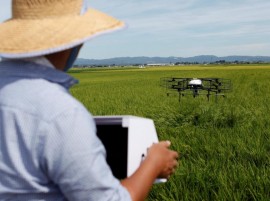 Drones offer high-tech help to Japan's aging farmers
The next generation farmhand in Japan's aging rural heartland may be a drone.
Nileworks Inc.'s automated drone flies over rice plants, spraying pesticide while diagnosing growth of individual rice stalks, during a demonstration in Tome, Miyagi prefecture Japan August 20, 2018.
For several months, developers and farmers in northeast Japan ...
Show more