JJRC JX02
Class

Travelling and outdoors; For kids (14+)

Type

Helicopter

Camera

No camera

Control

Remote Controller

Flight time

About 6mins
KEY FEATURES
● 4 Channel Helicopter: The JX02 helicopter is in 4CH, it flies significantly better than traditional 3 or 3.5 channel helicopters and moves flexibility.
● Altitude Hold: With the altitude hold function, the helicopter will keep hovering stably. Perfect for beginners and kids.
● 18 Mins Flying Time: There are 3PCS 3.7V 400mAh batteries in the package, which extends the flight time to 18mins.
● Emergency Stop: Whenever you are in loss of orientation or lose control of the helicopter due to strong wind or electronic interference, shut the helicopter off with the Emergency Stop function. No worry about losing it!
Full description
Travelling and outdoors; For kids (14+)
Altitude Hold Mode; Automatic Landing Technology
1 x Helicopter ( Battery Included )
1 x Remote Control
1 x USB Cable
1 x English Manual
4 x Main Fan Blade
1 x Side Blade
1 x Screwdriver
4 x Tail Blade
6 x Screw
DRONES LATEST NEWS
LATEST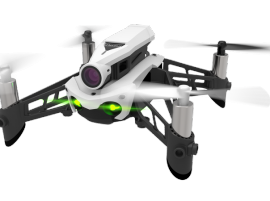 Parrot plans to stop selling Mambo and Swing drones
Parrot discontinued the Parrot Mambo Fly, Parrot Flypad, and Parrot Swing. According to Parrot, the company is exiting the toy and mini-drone industry, shifting its focus to prosumer and commercial drones.
Drone company Parrot, maker of the Anafi 4K folding drone, is reportedly leaving the mini-drone market. This week, Wirecutter confirmed that ...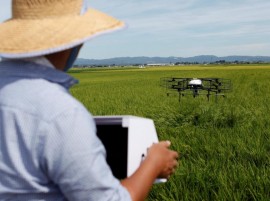 Drones offer high-tech help to Japan's aging farmers
The next generation farmhand in Japan's aging rural heartland may be a drone.
Nileworks Inc.'s automated drone flies over rice plants, spraying pesticide while diagnosing growth of individual rice stalks, during a demonstration in Tome, Miyagi prefecture Japan August 20, 2018.
For several months, developers and farmers in northeast Japan ...
Show more