DJI Mavic Pro Platinum
Class

For video recording; Travelling and outdoors

Type

Quadcopter

Camera

Built-in camera, 12 megapixel

Control

Remote device

Video recording resolution

C4K: 4096×2160 24p 4K: 3840×2160 24/25/30p 2.7K: 2720x1530 24/25/30p FHD: 1920×1080 24/25/30/48/50/60/96p HD: 1280×720 24/25/30/48/50/60/120p
The Mavic Pro Platinum features a sleek design and compact body that is both powerful and alluring. A new and improved 30-minute flight time coupled with 60% noise power reduction makes the Mavic Pro Platinum DJI's best portable drone yet.
Full description
If you want a DJI Mavic Pro with extended flight time, get the Mavic Pro Platinum. Mavic Pro Platinum flies and hovers about 11 percent longer than the original Mavic Pro. Mavic Pro Platinum shoots the same quality 4K ultra-high-definition video as on the Mavic Pro. The Platinum, however, gains performance in several areas, in addition to flight time. Platinum is quieter at take off, landing and cruising, due largely to its new propellers. It also boasts more stability.
Picture and video quality
A not insignificant sales reason is the 3-axis-stabilized camera, which takes pictures in 12.35 MP, video material is possible with up to 4k at 30 frames per second. Even real 4k (4096 x 2160 pixels) is possible, then the frame rate drops to 24 frames per second. The quality is good, but does not come close to the phantom, but it is fascinating what the small sensor does. Very nice, that you can adjust the brightness of the recording directly on the remote control, among other things via rotary control, via App are more settings such as color profile, focus, ISO value, shutter and much more possible. By the way, the live image on your mobile phone transmitted during the flight is 720p and looks fantastic as well.
With a little practice you can create fascinating shots after a relatively short time, theoretically the DJI Go 4 app even offers you the possibility to directly cut your video material there and add effects, alternatively you can create your own in the automatic mode Clip together and underlay music depending on the mood.
For whom is the drone suitable?
The Mavic Pro (Platinum) is definitely the first drone due to its fairly simple and beginner-friendly app and its fairly simple operation. The mixture of free flight and predefined modes harmonizes very well, the flight time is quite high at just under 30 minutes per battery charge.
For video and image recording in the private and semi-professional environment, the camera definitely enough, thanks to 3-axis gimbal they are very quiet and pleasant to look at. If you want to get the most out of your recordings you should always use the manual mode, but this requires some practice and basic knowledge. Thanks to the small design and the folding system, it is also perfect for simply packing and taking with you.
All this is compared to the price, which has it all in itself, but it is in my eyes absolutely justified, because software and hardware mesh almost perfectly together and thus provide a strong combination. I do not regret the purchase, because the difference in terms of handling, workmanship, performance and quality is gigantic compared to my former ~150€ drone
For video recording; Travelling and outdoors
Built-in camera, 12 megapixel
Video recording resolution
C4K: 4096×2160 24p 4K: 3840×2160 24/25/30p 2.7K: 2720x1530 24/25/30p FHD: 1920×1080 24/25/30/48/50/60/96p HD: 1280×720 24/25/30/48/50/60/120p
Max Flight Time: 30 minutes
Micro SD. Max capacity: 128 GB. Class 10 or UHS-1 rating required
3-axis (pitch, roll, yaw)
40 mph (65 kph) in Sport mode without wind
Store
Shipment
Region
Product
Price
To store

DJI store

Fast delivery

Tracking service

Worldwide

DJI Mavic Pro Platinum

From

1 099 €
Visit Store Buy Online

Gearbest

Tracking service

Worldwide

DJI Mavic Pro Platinum

€952.84

Visit Store Buy Online

Aliexpress

Tracking service

All world

DJI Mavic Pro Platinum

Visit Store Buy Online
1.Mavic Pro vs. Mavic Pro Platinum – What's the difference?
There are three main differences. The Mavic Pro Platinum has an extended flight time of 30 minutes and an increased hover time of 27 minutes. It also has 4dB (60% noise power) aircraft noise reduction. Finally, the aircraft comes in a sleek platinum finish.
2.Can I use a Mavic Pro battery in my Mavic Pro Platinum?
Yes, you can.
3.Will the Mavic Pro Platinum maintain its noise reduction in all flight modes?
Yes, it will.
DRONES LATEST NEWS
LATEST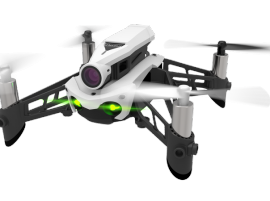 Parrot plans to stop selling Mambo and Swing drones
Parrot discontinued the Parrot Mambo Fly, Parrot Flypad, and Parrot Swing. According to Parrot, the company is exiting the toy and mini-drone industry, shifting its focus to prosumer and commercial drones.
Drone company Parrot, maker of the Anafi 4K folding drone, is reportedly leaving the mini-drone market. This week, Wirecutter confirmed that ...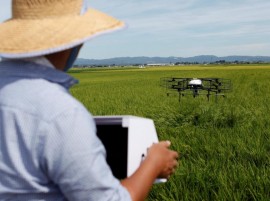 Drones offer high-tech help to Japan's aging farmers
The next generation farmhand in Japan's aging rural heartland may be a drone.
Nileworks Inc.'s automated drone flies over rice plants, spraying pesticide while diagnosing growth of individual rice stalks, during a demonstration in Tome, Miyagi prefecture Japan August 20, 2018.
For several months, developers and farmers in northeast Japan ...
Show more