Walkera V1100
Class

Professional; Industrial applications

Type

Quadcopter

Camera

1/2.3 SONY IMX117 CMOS; Gibal; 30x optical zoom; Thermal Infrared Camera; Low-light Night-vision Camera; Multi-spectral Camera

Control

Remote Controller 2.4GHz & 5.8GHz dual frequency

Video recording resolution

3840x2160 (4K) 30fps with 30x optical zoom
KEY FEATURES
● 60-min flight duration
● High-performance brushless motors
● Dual positioning system (GPS and GLONASS)
● 4K camera with 30x optical zoom
● 3-axis brushless gimbal
Full description
Reliable Industrial Application Expert
V1100 folding uav for industrial application is equipped with dual-frequencyultra-long distance transmission system and safe and reliable intelligent flightcontrol system with ultra-long battery life. Industrial application APP software,simplified operation, safe and efficient operation.
Professional; Industrial applications
1/2.3 SONY IMX117 CMOS; Gibal; 30x optical zoom; Thermal Infrared Camera; Low-light Night-vision Camera; Multi-spectral Camera
Remote Controller 2.4GHz & 5.8GHz dual frequency
Video recording resolution
3840x2160 (4K) 30fps with 30x optical zoom
No payload: Standard flight time 60 minutes
About 10KM(open,no eletromagnetic interference)
LiHV 12S 22000mAh 22.8V*2
Micro-SD Card (maximum 128G,transmitting speed is C10 and above or UHS-1)
Standard takeoff weight 10kg (with battery) / maximum takeoff weight 15kg
Uhfolded 1200 x 1050 x 480mm / Folded 600 x 480 x 480mm
Folding Design; GPS; SD card support; Gimbal
| Store | | Shipment | Region | Product | Price | To store |
| --- | --- | --- | --- | --- | --- | --- |
| | Walkera Store | Warning: Invalid argument supplied for foreach() in /var/www/fastuser/data/www/droneadvisor.tech/wp-content/themes/drones/single.php on line 176 | Worldwide | Walkera V1100 | Enquire about the price to the sales department: sales@walkera.com | Visit Store Buy Online |
DRONES LATEST NEWS
LATEST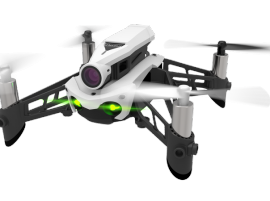 Parrot plans to stop selling Mambo and Swing drones
Parrot discontinued the Parrot Mambo Fly, Parrot Flypad, and Parrot Swing. According to Parrot, the company is exiting the toy and mini-drone industry, shifting its focus to prosumer and commercial drones.
Drone company Parrot, maker of the Anafi 4K folding drone, is reportedly leaving the mini-drone market. This week, Wirecutter confirmed that ...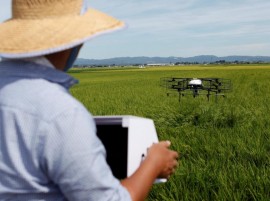 Drones offer high-tech help to Japan's aging farmers
The next generation farmhand in Japan's aging rural heartland may be a drone.
Nileworks Inc.'s automated drone flies over rice plants, spraying pesticide while diagnosing growth of individual rice stalks, during a demonstration in Tome, Miyagi prefecture Japan August 20, 2018.
For several months, developers and farmers in northeast Japan ...
Show more