SYMA X26
Class

Travelling and outdoors; For kids (14+)

Type

Quadcopter

Camera

No camera

Control

Remote Controller

Flight time

About 6 minutes
SYMA X26 Features
Product features: automatic obstacle avoidance (slow gear to avoid obstacles), ligent fixed height, one takeoff and landing, 360-degree roll, no head mode, fast and slow gear switching, left and right side fly, left and right mode switching, handheld thg.
● This product consists of a four-channel four-axis aircraft and a 2.4G remote control.
● Built-in lithium battery Li-poly 3.7V / 380mAh, hover flight time is more than 6 minutes.
● The aircraft is suitable for indoor flight, with 360-degree 3D tumbling special effects (fast gear)
● The aircraft has a one-button take-off/landing and horizontal leveling, and obstacle avoidance function (in slow gear).
● This remote control is a 2.4G remote control with fast and slow function
Buying options: Standart edition (1X drone; 1x remote control (not included battery); 1x USB charging cable; 4x blade; 1x manual)
Full description
SYMA X26 Main Features
● Full cover body for protecting the interior parts
● Automatic obstacle avoidance function for safe fly under low-speed mode
● 360 degrees and 3D rollover function, up / down / left / right / forward / backward operation
● One key take-off and landing function for easy operation
● Support high / low-speed adjustment
● Built-in 380mAh LiPo battery for more than 6 mins hovering flight
Sources:
https://www.gearbest.com/other-rc-toys/pp_009532733369.html?wid=1433363
http://www.symatoys.com/goodshow/x26-syma-x26-intelligent-interaction-drone-enjoy-the-fly.html
Travelling and outdoors; For kids (14+)
(L x W x H): 13.10 x 13.10 x 4.45 cm / 5.16 x 5.16 x 1.75 inches
Automatic Landing Technology; Return to Home Technology; Collision Avoidance Technology
1X drone; 1x remote control (not included battery); 1x USB charging cable; 4x blade; 1x manual
DRONES LATEST NEWS
LATEST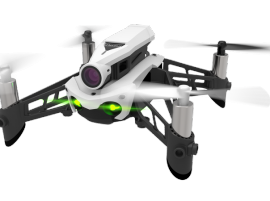 Parrot plans to stop selling Mambo and Swing drones
Parrot discontinued the Parrot Mambo Fly, Parrot Flypad, and Parrot Swing. According to Parrot, the company is exiting the toy and mini-drone industry, shifting its focus to prosumer and commercial drones.
Drone company Parrot, maker of the Anafi 4K folding drone, is reportedly leaving the mini-drone market. This week, Wirecutter confirmed that ...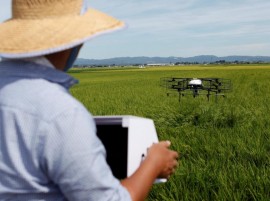 Drones offer high-tech help to Japan's aging farmers
The next generation farmhand in Japan's aging rural heartland may be a drone.
Nileworks Inc.'s automated drone flies over rice plants, spraying pesticide while diagnosing growth of individual rice stalks, during a demonstration in Tome, Miyagi prefecture Japan August 20, 2018.
For several months, developers and farmers in northeast Japan ...
Show more