SYMA X20
Class

Travelling and outdoors; For kids (8+)

Type

Quadcopter

Camera

No camera

Control

Remote controller

Flight time

About 5 minutes
Features
● With Altitude hold mode & With Headless Mode, can set height and no need to adjust the position of aircraft before flying.
● Speed Adjustment: You can choose a speed according to your operation proficiency.
● 6-Axis gyro quad-rotorcraft flight, strong stability, can easily implement various flight movements, stronger wind resistance, easier to control.
● The quadcopter is equipped with one key taking off and landing, which makes the drone easier to fly and better to control for any level of players.
● LED light enables you to fly in the dark at night.
● One key 360° roll, continuous roll for perfect action and wonderful performance.
Full description
About SYMA X20

● Syma X20 Mini Drone is the newest drone upgraded with multi features, this 6-Axis gyro quad-rotorcraft flight can easily achieve various flight movements, and easier to control. More stable and more suitable for kids or beginners. This mini drone is very suitable for indoor playing.
● Headless Mode makes easier flight: Once the fuselage direction can not be recognized, it can enter headless mode so as to continue the flight. It helps the beginner to get the hang of directional control within several minutes.
● One Key Take off / Landing: one button press automatically taking off or landing, remote control quadcopter will take off or go back to the position where it took off. It helps to protect the drone when it is out of control or low battery power.
● Altitude Hold: Auto hovering is an altitude holding technology that lets the flying drone stabilize and suspend in mid-air automatically, even when you let go of the controls.
360°Stunt Flip: A key 360°roll, continuous roll for perfect action and wonderful performance. With the colorful flashing light, keep your aircraft flying excellently at night.
Source: http://www.symatoys.com/goodshow/x20-syma-x20-pocket-enjoy-flying-with-our-syma-x20.html
Travelling and outdoors; For kids (8+)
Automatic Landing Technology; Altitude Hold Mode
Aircraft; Remote Control; Main Blade; USB Charge; Instruction Manual
DRONES LATEST NEWS
LATEST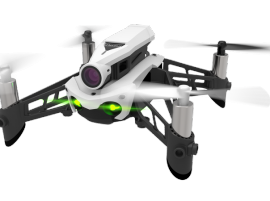 Parrot plans to stop selling Mambo and Swing drones
Parrot discontinued the Parrot Mambo Fly, Parrot Flypad, and Parrot Swing. According to Parrot, the company is exiting the toy and mini-drone industry, shifting its focus to prosumer and commercial drones.
Drone company Parrot, maker of the Anafi 4K folding drone, is reportedly leaving the mini-drone market. This week, Wirecutter confirmed that ...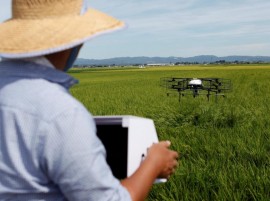 Drones offer high-tech help to Japan's aging farmers
The next generation farmhand in Japan's aging rural heartland may be a drone.
Nileworks Inc.'s automated drone flies over rice plants, spraying pesticide while diagnosing growth of individual rice stalks, during a demonstration in Tome, Miyagi prefecture Japan August 20, 2018.
For several months, developers and farmers in northeast Japan ...
Show more