SwissDrones SDO 50 V2
Class

Professional; Industrial applications;

Type

Helicopter

Camera

Octupus ISR system UAV Factory: Epsilon 175;
LiDAR RIEGL VUX;
Hyper-spectral Specim AisaKESTREL;
Gas leaks Pergam: Alma G4 mini

Control

Remote Controller; Ground control station

Flight time

Up to 3.1 hours
Key advantages
● Missions are possible under difficult or dangerous circumstances (e.g. bad weather, darkness, flying over hostile or otherwise unsafe areas) when manned operations are not feasible.
● Cost-effective compared to a manned IFR/night VFR airborne solution.
● Vertical takeoff and landing (VTOL) capability of drone.
● Feasible for covert operations due to low noise emission compared to manned systems.
● Emergency gear can be airlifted to inaccessible/hazardous places.
● Rapid deployment. System is ground transportable to venue of mission by means of a van or pick-up.
● Set-up in 15 min by a crew of two people. Less skilled operating force required compared to manned systems.
Full description
SDO 50 V2
Superior endurance in critical unmanned aerial applications.
Effective replacement of manned helicopters with significant reduction of cost, risk, and CO2 emissions.
Source: https://www.swissdrones.com/product
Professional; Industrial applications;
Octupus ISR system UAV Factory: Epsilon 175;
LiDAR RIEGL VUX;
Hyper-spectral Specim AisaKESTREL;
Gas leaks Pergam: Alma G4 mini
Remote Controller; Ground control station
40 Km, extendable, radio line of sight
Main tank 13 L; additional tanks available;
Fuel: JET A1;
Fuel consumption: Approx. 15 L / hour
Empty weight: 42 kg
Payload: 45 kg (including fuel)
MTOW: 87 kg (including fuel)
3D Mapping and Model Generation; Altitude Hold Mode; Automatic Landing Technology; Barometer; Flight Planning Technology; GPS; Gyroscop; Magnetometer
| Store | | Shipment | Region | Product | Price | To store |
| --- | --- | --- | --- | --- | --- | --- |
| | SwissDrones SDO 50 V2 | Warning: Invalid argument supplied for foreach() in /var/www/fastuser/data/www/droneadvisor.tech/wp-content/themes/drones/single.php on line 176 | | SwissDrones SDO 50 V2 | Enquire about the price to the sales department: info@swissdrones.com | Visit Store Buy Online |
DRONES LATEST NEWS
LATEST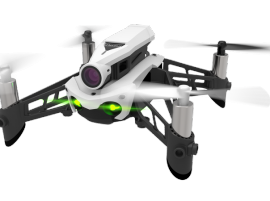 Parrot plans to stop selling Mambo and Swing drones
Parrot discontinued the Parrot Mambo Fly, Parrot Flypad, and Parrot Swing. According to Parrot, the company is exiting the toy and mini-drone industry, shifting its focus to prosumer and commercial drones.
Drone company Parrot, maker of the Anafi 4K folding drone, is reportedly leaving the mini-drone market. This week, Wirecutter confirmed that ...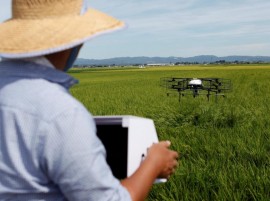 Drones offer high-tech help to Japan's aging farmers
The next generation farmhand in Japan's aging rural heartland may be a drone.
Nileworks Inc.'s automated drone flies over rice plants, spraying pesticide while diagnosing growth of individual rice stalks, during a demonstration in Tome, Miyagi prefecture Japan August 20, 2018.
For several months, developers and farmers in northeast Japan ...
Show more