Leica Aibot AX20
Class

Professional; Industrial applications

Type

Hexacopter

Camera

Sony AR7II; Sony A6300; Gimbal

Control

Remote Controller

Flight time

30min
3D mapping
With the millions of points recorded, operators, contractors and surveyors can generate precise 3D point clouds with Leica Infinity using easy-to-use software like Hexagon's 3D Reshaper for analysis, assessment and to provide a digital image of the reality.
Asset inspection
Traditional inspection of remote assets like bridges, transmission lines and railway networks are unsafe and tedious undertakings. UAVs can reach and inspect assets remotely keeping staff safe to increase deployment efficiency and avoid expensive safety shut-downs
Cadastral survey
Land and cadastral survey of local areas such as new urban developments and suburbs are ideal projects for UAV data capture. Accurate, high-resolution orthophotos provide the base map to mark boundary lines, assess properties and identify encroachment.
Volume calculations
Calculating volumes of stockpiles becomes an easy task when executed with a UAV compared to traditional surveying methods. The Leica Aibot CX captures thousands of points from the air in a fraction of the time. The data is used to create a 3D model for more accurate volume calculations.
Full description
Leica Aibot Aerial Data Capture Platform
Reliable UAV platform supports efficient data capture for site monitoring and asset mapping
As a complete workflow management solution, UAV technology allows you to process and analyse millions of data points gathered from above and to visualise the data to provide actionable information. UAV data can be combined with existing survey technologies, such as TPS, GPS, and laser scanning providing a more complete set of information. By taking only minutes to survey a site, UAVs enable the completion of projects at a lower cost and with fewer staff.
This flying platform is specifically designed for professional industrial applications. The modular design makes this system easy to set up and ready to use in just minutes. The Leica AX20 includes intelligent data asset management and trusted Leica Geosystems GNSS technology for highly accurate data. The platform can be completed with various sensor payloads.
Complete Solution
The Leica Aibot provides a complete UAV solution for surveying, mapping and construction. It enables fast data collection and an easy workflow that guides you through your project lifecycle providing you quick access to critical information to perform your day-to-day work.
Strong Partnership
The UAV used for the Leica Aibot surveying and mapping solution is provided by DJI, the world's leading manufacturer of UAVs. Together with Leica Geosystems, they build a strong partnership that drives UAV adoption in the surveying and construction industries.
System Integration
Strong system integration plays a vital role in delivering aerial data capture solutions. By fully leveraging DJI's innovative aerial devices with Leica Geosystems extensive expertise in high accuracy measurement sensors, the full potential of UAV technology will be unlocked.
The Future Surveyor
Developments created by this partnership help those operating in the surveying and construction industries who adopt the latest technology and software to help make the most informed decisions possible. The future surveyor will make use of UAV technology.
Source: https://leica-geosystems.com/products/uav-systems/copter
Professional; Industrial applications
Sony AR7II; Sony A6300; Gimbal
6x LiPo, 22.2 VDC, 4500 mAh, 99.9 Wh
up to 32GB on micro SD slot
11.2 kg (incl. batteries)
GPS; 3D Mapping and Model Generation; Electronic Image Stabilization; Flight Planning Technology; Gimbal; Folding design
| Store | | Shipment | Region | Product | Price | To store |
| --- | --- | --- | --- | --- | --- | --- |
| | Leica Aibot AX20 | Warning: Invalid argument supplied for foreach() in /var/www/fastuser/data/www/droneadvisor.tech/wp-content/themes/drones/single.php on line 176 | | Leica Aibot AX20 | Enquire about the price to the sales department: https://leica-geosystems.com/products/uav-systems/contact-us | Visit Store Buy Online |
DRONES LATEST NEWS
LATEST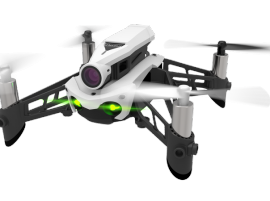 Parrot plans to stop selling Mambo and Swing drones
Parrot discontinued the Parrot Mambo Fly, Parrot Flypad, and Parrot Swing. According to Parrot, the company is exiting the toy and mini-drone industry, shifting its focus to prosumer and commercial drones.
Drone company Parrot, maker of the Anafi 4K folding drone, is reportedly leaving the mini-drone market. This week, Wirecutter confirmed that ...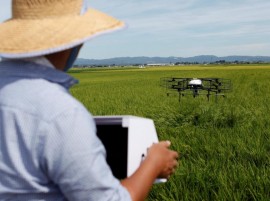 Drones offer high-tech help to Japan's aging farmers
The next generation farmhand in Japan's aging rural heartland may be a drone.
Nileworks Inc.'s automated drone flies over rice plants, spraying pesticide while diagnosing growth of individual rice stalks, during a demonstration in Tome, Miyagi prefecture Japan August 20, 2018.
For several months, developers and farmers in northeast Japan ...
Show more