JJRC X7P
Class

Travelling and outdoors; For video recording

Type

Quadcopter

Camera

Built-in 4K 12MP; Gimbal; FPV

Control

Remote Controller 5Ghz

Video recording resolution

Full HD (1920x1080)
JJRC X7P KEY FEATURES
● Sturdy and portable: integrated body, strong and durable; quick-release propeller, easy to carry; Intelligent positioning: Ultrasonic fixed height +optical flow module +GPS module positioning system so that indoor and outdoor have a good hover flight performance
● Novice mode: For the novice built-in geofence, high-limit flight, so that novices can also use it with confidence! Intelligent control: one-button take-off, one-button landing, one-button return, and other functions, making flight no longer difficult
● Safe flight: a variety of safe flight protection modes such as low power return, lost return and return flight, and uncontrolled return to ensure flight safety; A variety of flight modes: fixed-height, fixed-point, follow-up, surround, pointing, trajectory, and other intelligent flight modes to meet the needs of different sight
● 4D camera: You can shoot 4K photos or 1080P videos. Photographing video while flying, obtaining unusual works with different perspectives and composition; Stabilizing the gimbal: Mounting the two-axis mechanical stabilization gimbal, you can obtain stable and clear videos and photos during the flight; Free composition: Adjust the camera's pitch angle (90°) at any time through the remote control or APP for better composition
● 50 Minutes Flight Time: Come with 2 drone batteries in the package, your flight time is prolonged up to 50(25+25) minutes.
Buying options: JJRC X7P with One Battery $342.71, JJRC X7P with Two Batteries $381.93, JJRC X7P with Three Battery $422.39
Full description
Travelling and outdoors; For video recording
Built-in 4K 12MP; Gimbal; FPV
Video recording resolution
Micro SD Class10 And above or UHS-1 Micro SD Card Max. Expansion: 32GB
Altitude Hold Mode; Automatic Landing Technology; Automatic Precision Landing; FPV; Follow Me Technology; Gimbal; GPS; Position Hold Mode; Return to Home Technology
1 X RC Drone
1 X Remote Controller
1 X Battery
1 X Bag
1 X Charger
1 X Charger Cable
2 X Propeller
1 X Phone Mount
1 X L-shape Wrench
1 X Manual
DRONES LATEST NEWS
LATEST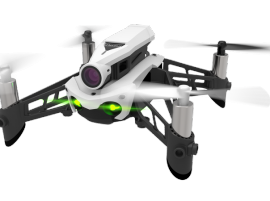 Parrot plans to stop selling Mambo and Swing drones
Parrot discontinued the Parrot Mambo Fly, Parrot Flypad, and Parrot Swing. According to Parrot, the company is exiting the toy and mini-drone industry, shifting its focus to prosumer and commercial drones.
Drone company Parrot, maker of the Anafi 4K folding drone, is reportedly leaving the mini-drone market. This week, Wirecutter confirmed that ...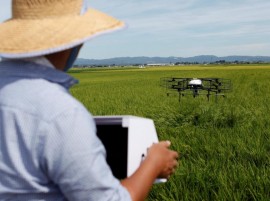 Drones offer high-tech help to Japan's aging farmers
The next generation farmhand in Japan's aging rural heartland may be a drone.
Nileworks Inc.'s automated drone flies over rice plants, spraying pesticide while diagnosing growth of individual rice stalks, during a demonstration in Tome, Miyagi prefecture Japan August 20, 2018.
For several months, developers and farmers in northeast Japan ...
Show more