Holy Stone HS720E (HS105)
Class

Travelling and outdoors; For video recording

Type

Quadcopter

Camera

4K UHD 130° Wide-angle Camera with EIS Anti-Shake; Gimbal

Control

Remote Controller

Video recording resolution

4K@30fps/1080p@60fps
KEY FEATURES
● 4K EIS Anti-Shake Camera with Sony Sensor: The EIS (Electric Image Stabilization) technology reduces video blurring; Sony Sensor is equipped with advanced image-capture technologies for superior image quality than others; 4k(3840 x 2160) camera catches much more details; Videos can be recorded with 1080p@60fps or 4K@30fps; The remote-controlled 90°adjustable angle broadens your view; besides, 5GHz FPV transmission guarantees longer (1640 Feet) and smooth image transmission.
● Easy to Use: With an air optical flow & air pressure altitude control system, the drone can hover stably both indoor and outdoor. GPS location and Auto Return to Home free of losing the drone.
● Advanced Flight Modes: The intelligent flight modes enable the drone to fly automatically and free your hands and minds to do video or picture creation, including Follow Me, Tap Fly, and Point of Interest.
● Brushless Motors: Brushless motors run more powerful with much less noise compared to brushed motors, which can enable stable and fast drone flights. Besides, they have a longer lifetime and spare you from motor maintenance.
● Fly More Kit (46 Mins of Flight): Each intelligent battery support23 minutes of flight; 2 batteries included prolong your sky trip to 46 minutes. Less charging, more flying. The Carrying Bag included makes it easy to take the drone out and keep it when you don't need it.
Full description
Sources:
www.amazon.com/gp/product/B085HNMHKJ/ref=as_li_tl?ie=UTF8&tag=hs0cd-20&camp=1789&creative=9325&linkCode=as2&creativeASIN=B085HNMHKJ&linkId=4a6dc1e3b4f07ba8e6ca785ccf065d50
https://www.holystone.com/Article/detail/id/2320.html
Travelling and outdoors; For video recording
4K UHD 130° Wide-angle Camera with EIS Anti-Shake; Gimbal
Video recording resolution
177 x 104 x 58 mm (folded)
337 x 240 x 58 mm (unfolded)
Altitude Hold Mode; Automatic Landing Technology; Automatic Precision Landing; FPV; Follow Me Technology; GPS; Gimbal; Position Hold Mode; Return to Home Technology; SD card support
1*Drone and Transmitter
2*Drone Batteries
1*Carrying Case
4*Extra Propellers
1*USB Charging Cable with Charge Hub
1*Instructions for Use
Store
Shipment
Region
Product
Price
To store

Newegg USA

Tracking service

USA

Holy Stone HS720E (HS105)

$339.99

Visit Store Buy Online

Amazon

Fast delivery

Tracking service

Worldwide

Holy Stone HS720E (HS105)

$339.99

Visit Store Buy Online
DRONES LATEST NEWS
LATEST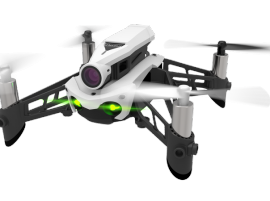 Parrot plans to stop selling Mambo and Swing drones
Parrot discontinued the Parrot Mambo Fly, Parrot Flypad, and Parrot Swing. According to Parrot, the company is exiting the toy and mini-drone industry, shifting its focus to prosumer and commercial drones.
Drone company Parrot, maker of the Anafi 4K folding drone, is reportedly leaving the mini-drone market. This week, Wirecutter confirmed that ...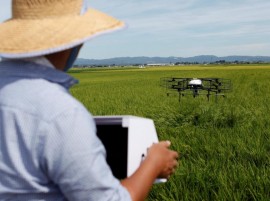 Drones offer high-tech help to Japan's aging farmers
The next generation farmhand in Japan's aging rural heartland may be a drone.
Nileworks Inc.'s automated drone flies over rice plants, spraying pesticide while diagnosing growth of individual rice stalks, during a demonstration in Tome, Miyagi prefecture Japan August 20, 2018.
For several months, developers and farmers in northeast Japan ...
Show more