Holy Stone HS510
Class

Travelling and outdoors; For video recording

Type

Quadcopter

Camera

F2.5 3.6mm 1/2.7 inch CMOS; FPV; Gimbal

Control

Remote Controller

Video recording resolution

3840x2160 (4K)
KEY FEATURES
● 4K Super Resolution Photos: It is able to use every single pixel giving you crystal clear photos and film. This allows the camera to provide smooth 4k video at 16 frames per second, 2.7K video at 25 frames per second. HS510 is definitely a travel essential.
● Portable & Ultralight: This 4k drone has a compact design in that the quadcopter arms and propeller blades can be folded. It is small (Folded Dimension:5.59*2.91*2.04) and weighs less than 250g/0.55lbs, you don't need to register your drone with the government. Nice Choice for Beginners!
● Endless Fun in APP: Control With GPS Follow Me, Point of Interest, TapFly, the aircraft can shoot stable aerial shots. With a carrying case, It is much more convenient to carry while traveling.
● GPS & GLONASS: Dual satellite connectivity using both GPS and GLONASS navigation systems, which means you should never lose a signal outdoors. Along with the optical flow positioning, barometer, and satellite systems, and it has terrific return-to-home point and a new more precise landing technology.
● Brushless Motor: Brushless motor with aviation propellers for high aerodynamic efficiency, which is more quiet and longevous than a brushed motor.
Full description
Sources:
https://www.holystone.com/Article/detail/id/2334.html
www.amazon.com/gp/product/B085T53CVH/ref=as_li_tl?ie=UTF8&camp=1789&creative=9325&creativeASIN=B085T53CVH&linkCode=as2&tag=hs0cd-20&linkId=3b6b3cc2bdc4226afc5859114ba678ea
Travelling and outdoors; For video recording
F2.5 3.6mm 1/2.7 inch CMOS; FPV; Gimbal
Video recording resolution
600~800M(outdoors and unobstructed)
Li-Po Battery 1300 mAh 7.4V
Altitude Hold Mode; Automatic Landing Technology; Automatic Precision Landing; FPV; Follow Me Technology; GPS; Gimbal; Position Hold Mode; Return to Home Technology; SD card support
1 x HS510 Drone
1 x 2.4G Transmitter (2*1.5V AA Battery Not Included)
2 x Li-Ion Modular Battery
1 x Carrying Case
1 x Type C Charging Cable
4 x Spare Propeller (Additional )
1 x Screwdriver
1 x Charger Hub
1 x Instructions for Use
Store
Shipment
Region
Product
Price
To store

Amazon

Fast delivery

Tracking service

Worldwide

Holy Stone HS510

$169.99

Visit Store Buy Online

Newegg USA

Tracking service

USA

Holy Stone HS510

$169.99

Visit Store Buy Online
DRONES LATEST NEWS
LATEST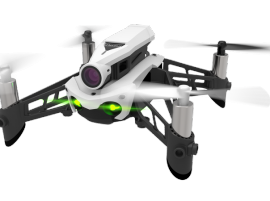 Parrot plans to stop selling Mambo and Swing drones
Parrot discontinued the Parrot Mambo Fly, Parrot Flypad, and Parrot Swing. According to Parrot, the company is exiting the toy and mini-drone industry, shifting its focus to prosumer and commercial drones.
Drone company Parrot, maker of the Anafi 4K folding drone, is reportedly leaving the mini-drone market. This week, Wirecutter confirmed that ...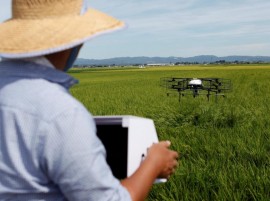 Drones offer high-tech help to Japan's aging farmers
The next generation farmhand in Japan's aging rural heartland may be a drone.
Nileworks Inc.'s automated drone flies over rice plants, spraying pesticide while diagnosing growth of individual rice stalks, during a demonstration in Tome, Miyagi prefecture Japan August 20, 2018.
For several months, developers and farmers in northeast Japan ...
Show more