Holy Stone HS165
Class

Travelling and outdoors; For video recording

Type

Quadcopter

Camera

2K HD FPV Camera & 5G FPV transmission

Control

Remote Controller

Video recording resolution

HD 1920*1080
KEY FEATURES
● 28 Minutes flight time & carrying case: 2 modular batteries included support 28 minutes of flight time for you and your family, which The carrying case allows you to organize your drone and accessories neatly. You can take the drone everywhere.
● Safe GPS return home: Do not worry about losing the drone with GPS positioning, it can return to home precisely whenever it runs out of power or loses connection in the GPS mode or you press one key return.
● 2K HD FPV Camera & 5G FPV transmission: The 90°FOV camera ensures an excellent view for recording your unforgettable moment from a different angle; 5G Wi-Fi 820ft transmission ensures the high-speed real-time image.
● Fun intelligent flight: The drone is equipped with FOLLOW ME, CIRCLE FLY, and TAP FLY. It is able to follow you automatically; fly in a circle around an object, or fly along with the path you set. Those features free your hands and make it much easier to get professional images and selfies.
●  Easy to fly: The GPS device and altitude hold control system allow the drone to hover stably; headless mode, one key take-off/landing, emergency stop, and speed switch make your flight more exciting and interesting.
Full description
Holy Stone HS165: Relax and enjoy your flight!
It features an ergonomic and foldable design, making it convenient to carry and store. And our controls are so simple that it is easy for beginners to pick up in a snap. With just one button on our Drone remote control or app, send the drone to flight, land return, or even follow a desired route. You can even use the app to set it circling around an object. Now with HS165 Drone, you can take flight and marvel at the wonders of nature from a different perspective.
Sources:
https://www.holystone.com/Article/detail/id/2312.html
www.amazon.com/Holy-Stone-Foldable-Beginners-Batteries/dp/B07VQH4ZH7/ref=sr_1_31?dchild=1&keywords=jjrc&qid=1619558046&sr=8-31
Travelling and outdoors; For video recording
2K HD FPV Camera & 5G FPV transmission
Video recording resolution
Altitude Hold Mode; Automatic Landing Technology; Automatic Precision Landing; FPV; Follow Me Technology; GPS; Position Hold Mode; Return to Home Technology; SD card support
1 x HS165 Drone
1 x 2.4G Transmitter
2 x 7.4V 880mAh Modular battery(Li-Po Battery)
1 x Carrying Case
1 x USB Charging Cable for Drone
1 x USB Charging Cable for Transmitter
4 x Spare Propeller,
4 x Spare Screws(Additional )
1 x Screwdriver
Store
Shipment
Region
Product
Price
To store

Amazon

Fast delivery

Tracking service

Worldwide

Holy Stone HS165

$129.99

Visit Store Buy Online

Amazon

Fast delivery

Tracking service

Worldwide

Holy Stone HS165

$109.99

Visit Store Buy Online

Aliexpress

Tracking service

All world

Holy Stone HS165

$96.66 - 106.66

Visit Store Buy Online
DRONES LATEST NEWS
LATEST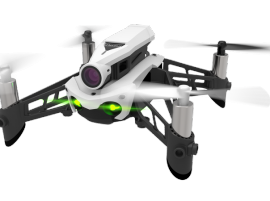 Parrot plans to stop selling Mambo and Swing drones
Parrot discontinued the Parrot Mambo Fly, Parrot Flypad, and Parrot Swing. According to Parrot, the company is exiting the toy and mini-drone industry, shifting its focus to prosumer and commercial drones.
Drone company Parrot, maker of the Anafi 4K folding drone, is reportedly leaving the mini-drone market. This week, Wirecutter confirmed that ...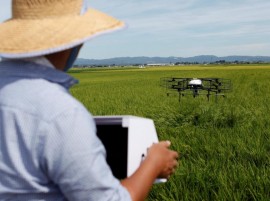 Drones offer high-tech help to Japan's aging farmers
The next generation farmhand in Japan's aging rural heartland may be a drone.
Nileworks Inc.'s automated drone flies over rice plants, spraying pesticide while diagnosing growth of individual rice stalks, during a demonstration in Tome, Miyagi prefecture Japan August 20, 2018.
For several months, developers and farmers in northeast Japan ...
Show more