3D Robotics (3DR) X8+
Class

Travelling and outdoors; Industrial applications; Professional

Type

Octocopter

Camera

No camera

Control

Remote device

Flight time

Up to 15 minutes
3DR makes the tough robots that can fly, and the X8+ is among the toughest.
KEY FEATURES
● Can carry payload of up to 1kg
● Multiple Flight Modes
● Flight duration 15 minutes
● Strong and stable frame design
● Features Pixhawk Autopilot
● Great safety with failsafe operations
● X8+ frame is highly customizable by pilot
● Perfect for all skill levels!
Full description
3DRobotics X8+ Heavy Lift Multicopter Drones can be much more than flying cameras. With the X8+ we've built a modular and expandable platform that allows you to decide what you can do with it. The X8+ can fly a GoPro, but it has a payload capacity that unlocks options for an array of gimbals and cameras, as well as various sensors and even autonomous delivery of small goods. The reason drones have limitless potential is because our users have limitless potential.
With the X8+, we want to give YOU the power to do more. The first consumer drone that could be called an intelligent tool, a ready-to-fly heavy-duty copter with lifting power that extends payload options to the professional realm. 3DR makes the tough robots that can fly—people can now build on that platform and make of it what they can.
It's an aerial power drill that you can outfit with different bits: The X8+'s power unlocks options for attaching an array of gimbals, professional cameras and sensors, and means it can generate highly accurate maps and 3D models, collect aerial data in automated and infinitely repeatable flight paths, gather data beyond the visible spectrum, generate point clouds for precision survey, and can even be outfitted with magnets for real delivery potential.
Recommended payload 800g, can carry over 1kg with flight time reduction
3PV Follow Me
Compatible with the 3DR LiveView monitor
Features: Customizable Payloads
Flight Protection Redundant and durable design.
An innovative motor system for reliability
3DR's fully-automated flight control for ease of use and flight protection
Ruggedized to do Real Work Robust design for on-site and repeatable real world use
Includes
Controller with live on-screen flight data
Flight battery and charger
Operation Manual and Flight Checklist
Ground station radio with USB and Android adapters
Specs:
Battery: 4S 14.8V 10,000 mAh 10C
Battery Dimensions: 6.6 in x 2.6 in x 1.4 in (16.7 cm x 6.5 cm x 3.5 cm)
Battery Weight: 803 g
Autopilot hardware: Pixhawk v2.4.5
Autopilot firmware: ArduCopter 3.2
GPS: 3DR u-blox GPS with Compass (LEA-6H module, 5 Hz update)
Ground Station Radio: 3DR Radio v2 (915 MHz or 433 MHz)
Motors: SunnySky V2216-12 KV800 II
Controller: FlySky FS-TH9X with FrSky telemetry module
Frame Type: X
Propellers: APC Propeller 11×4.7 SF (4), APC Propeller 11×4.7 SFP (4)
Vehicle Dimensions: 13.7 in x 20.1 in x 11.8 in (35 cm x 51 cm x 20 cm)
Payload Capacity: 800 g (1.7 lbs). Additional payload possible up to over 1kg with reduced flight time.
Vehicle Weight with Battery: 2.56 kg (5.6 lbs)
Maximum estimated flight time: 15 min
Travelling and outdoors; Industrial applications; Professional
3DR u-blox GPS with Compass (LEA-6H module, 5 Hz update)
Flight Planning Technology
Return to Home Technology
Automatic Landing Technology
Vehicle Weight with Battery: 2.56 kg. Payload Capacity: 800 g (1.7 lbs). Additional payload possible up to over 1kg with reduced flight time.
Store
Shipment
Region
Product
Price
To store

NORTHOX

UPS

FedEx

Fast delivery

Tracking service

Worldwide

3D Robotics (3DR) X8+

800

Visit Store Buy Online
DRONES LATEST NEWS
LATEST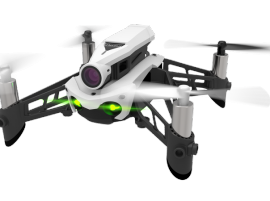 Parrot plans to stop selling Mambo and Swing drones
Parrot discontinued the Parrot Mambo Fly, Parrot Flypad, and Parrot Swing. According to Parrot, the company is exiting the toy and mini-drone industry, shifting its focus to prosumer and commercial drones.
Drone company Parrot, maker of the Anafi 4K folding drone, is reportedly leaving the mini-drone market. This week, Wirecutter confirmed that ...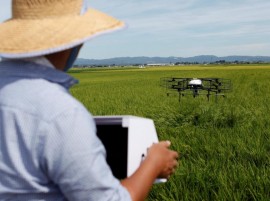 Drones offer high-tech help to Japan's aging farmers
The next generation farmhand in Japan's aging rural heartland may be a drone.
Nileworks Inc.'s automated drone flies over rice plants, spraying pesticide while diagnosing growth of individual rice stalks, during a demonstration in Tome, Miyagi prefecture Japan August 20, 2018.
For several months, developers and farmers in northeast Japan ...
Show more